Creative Choice is a mixed media artwork where changing the look of the artwork is the theme of the composition.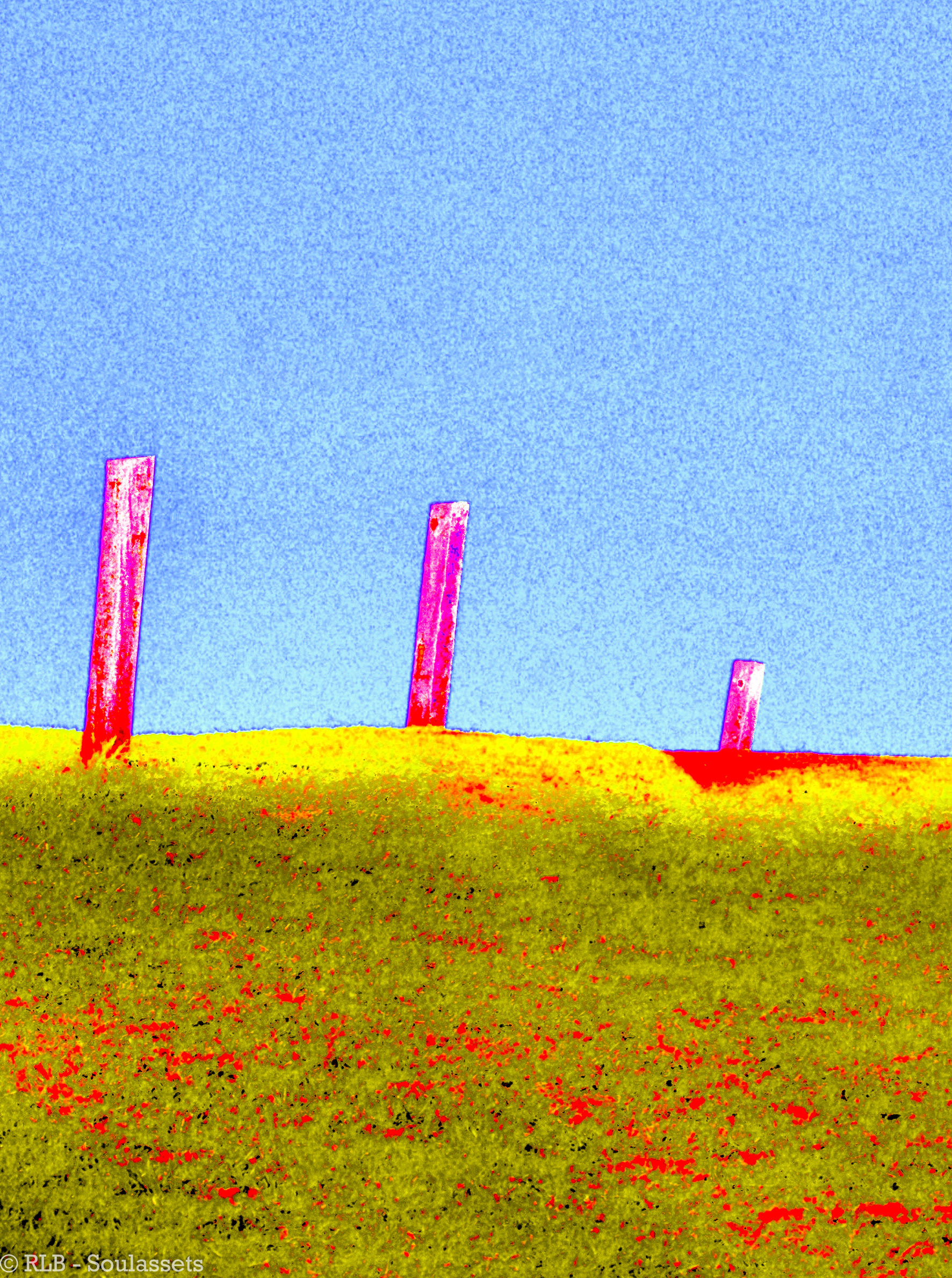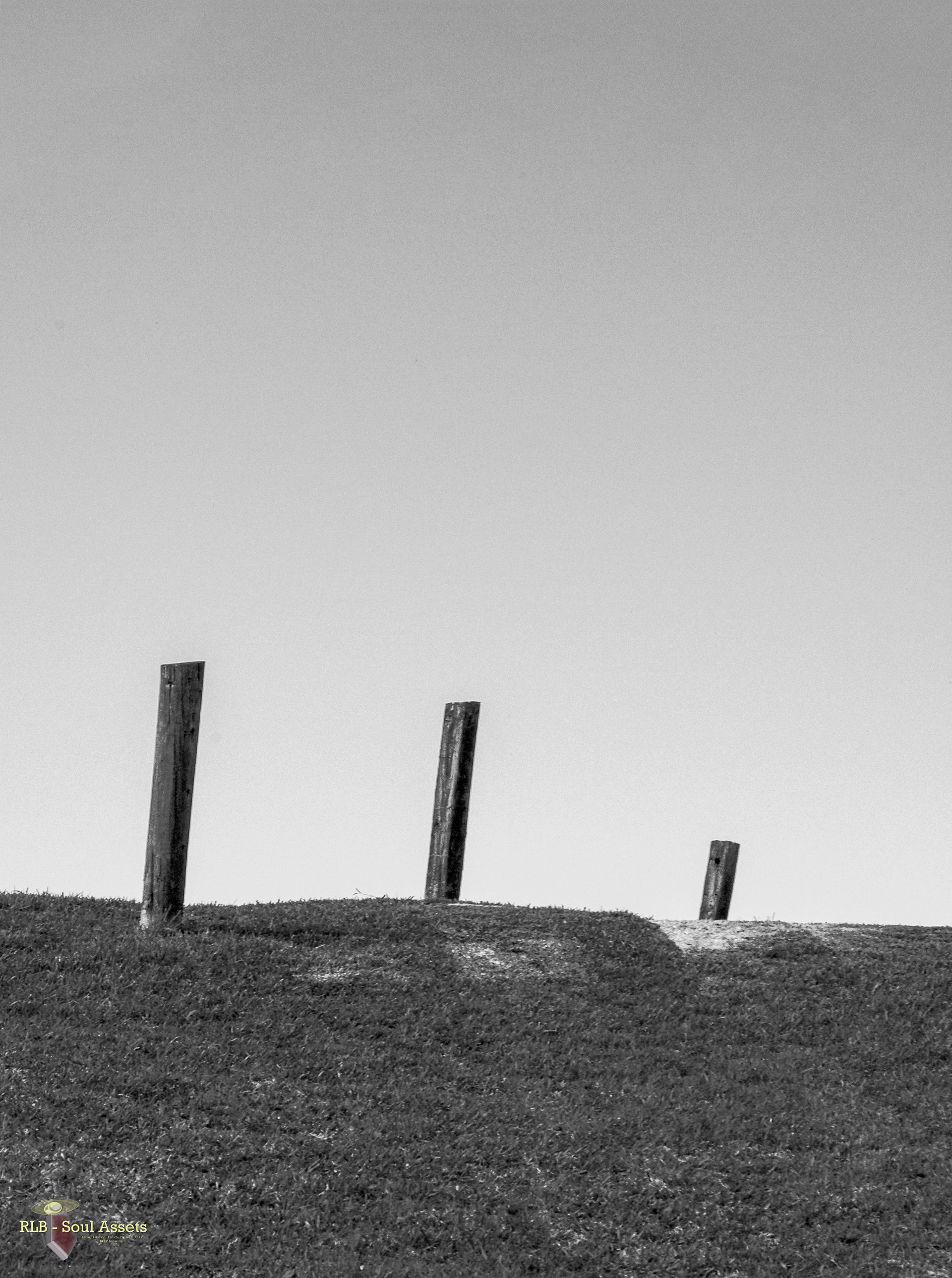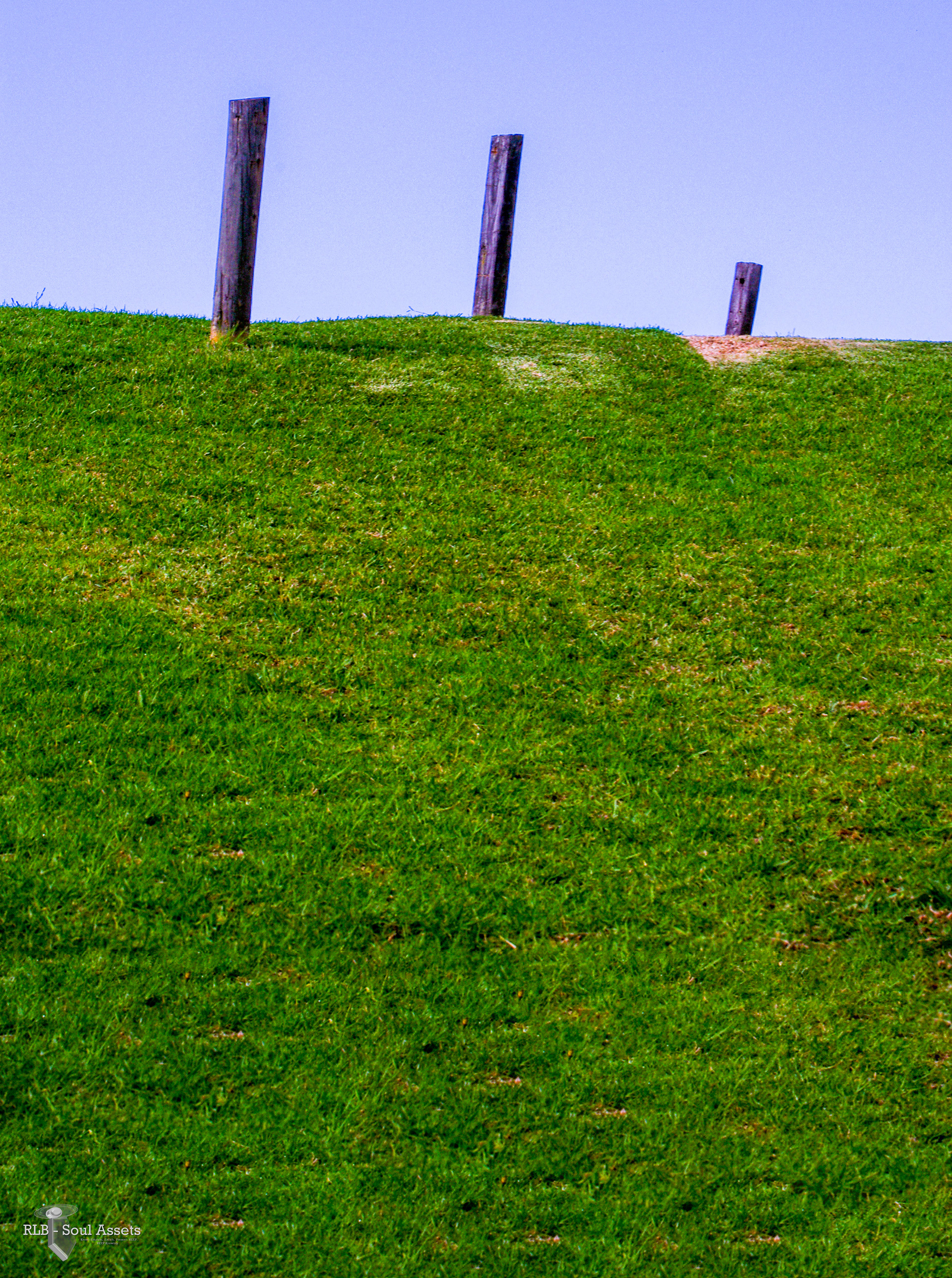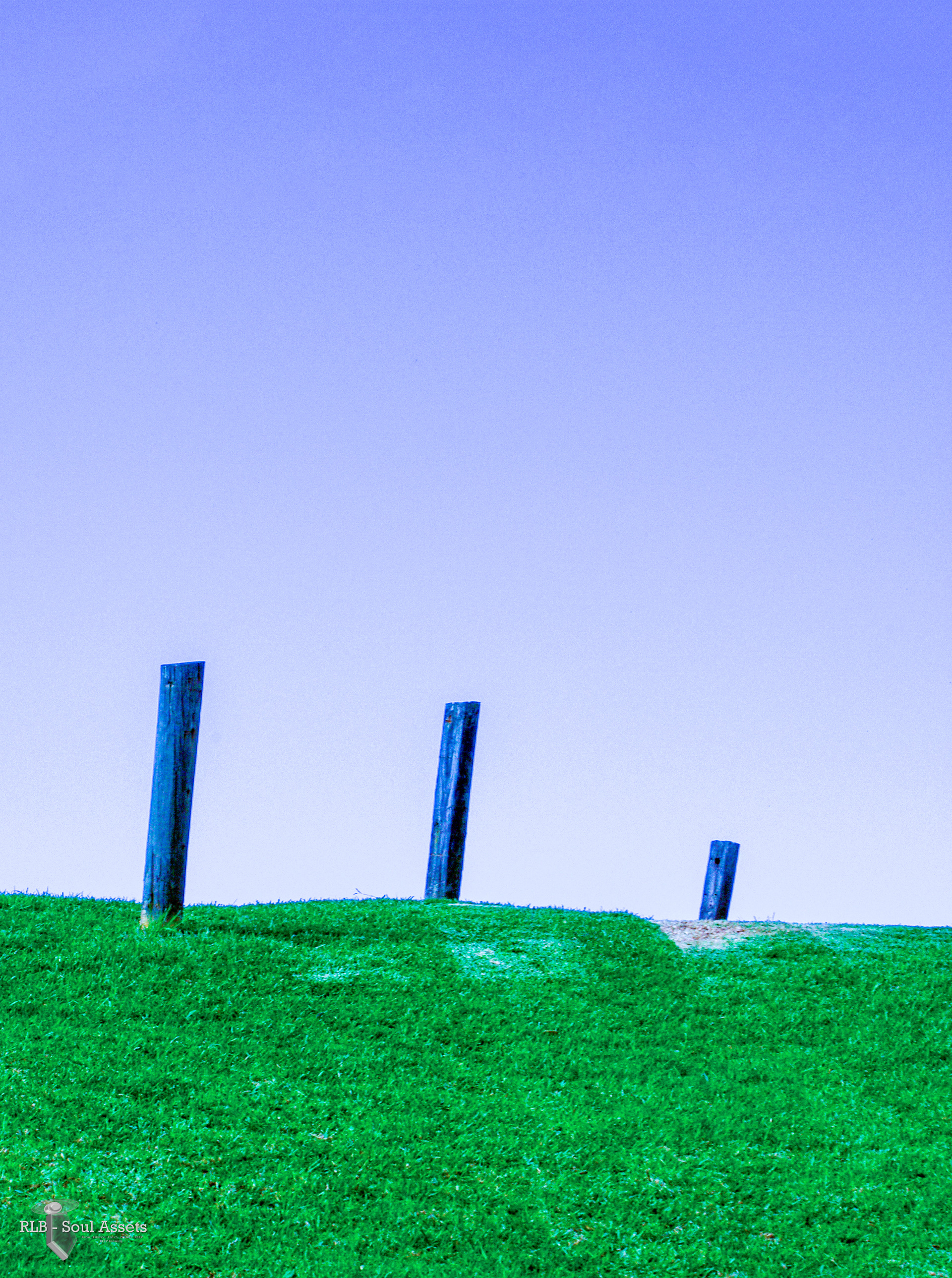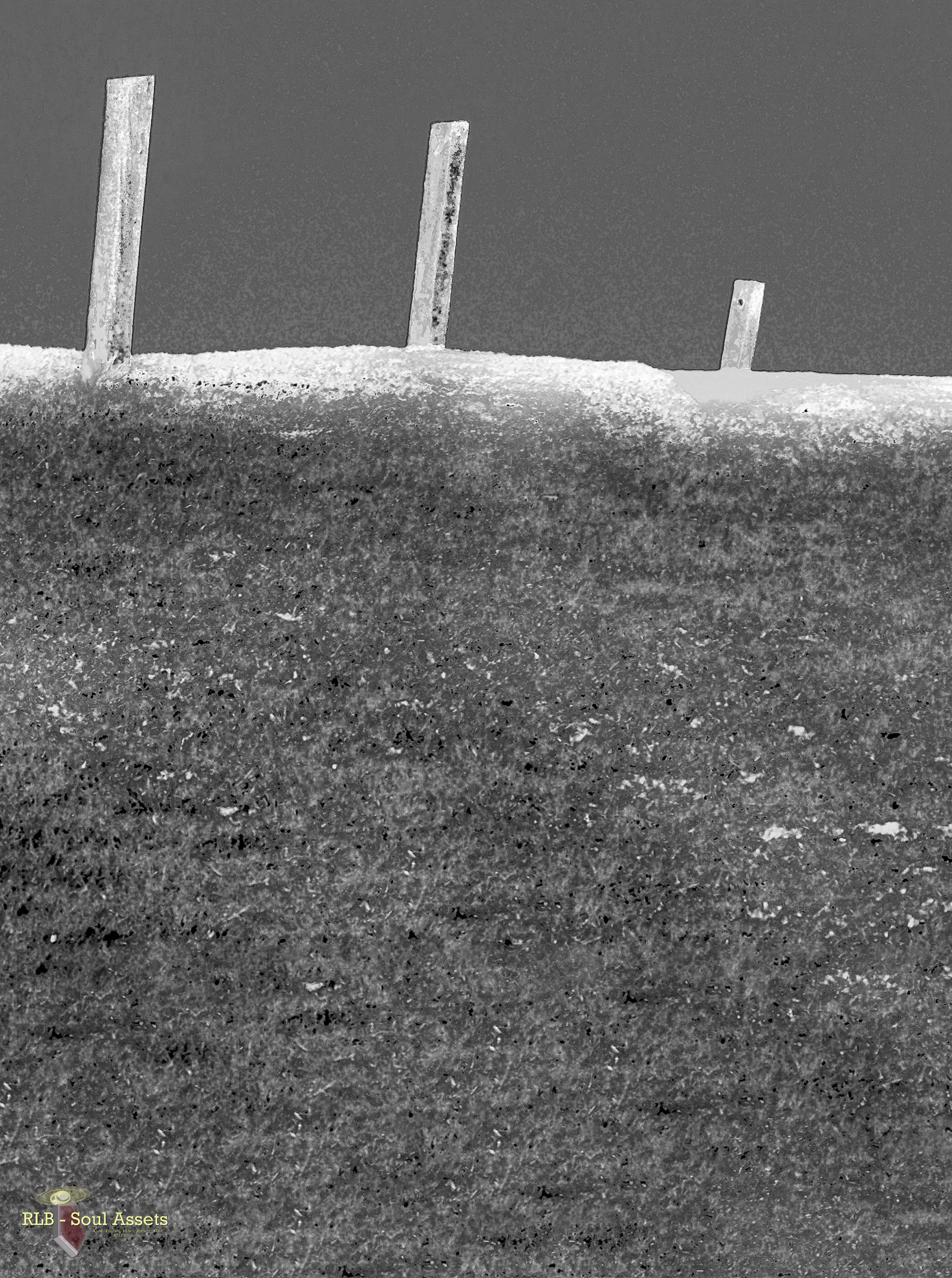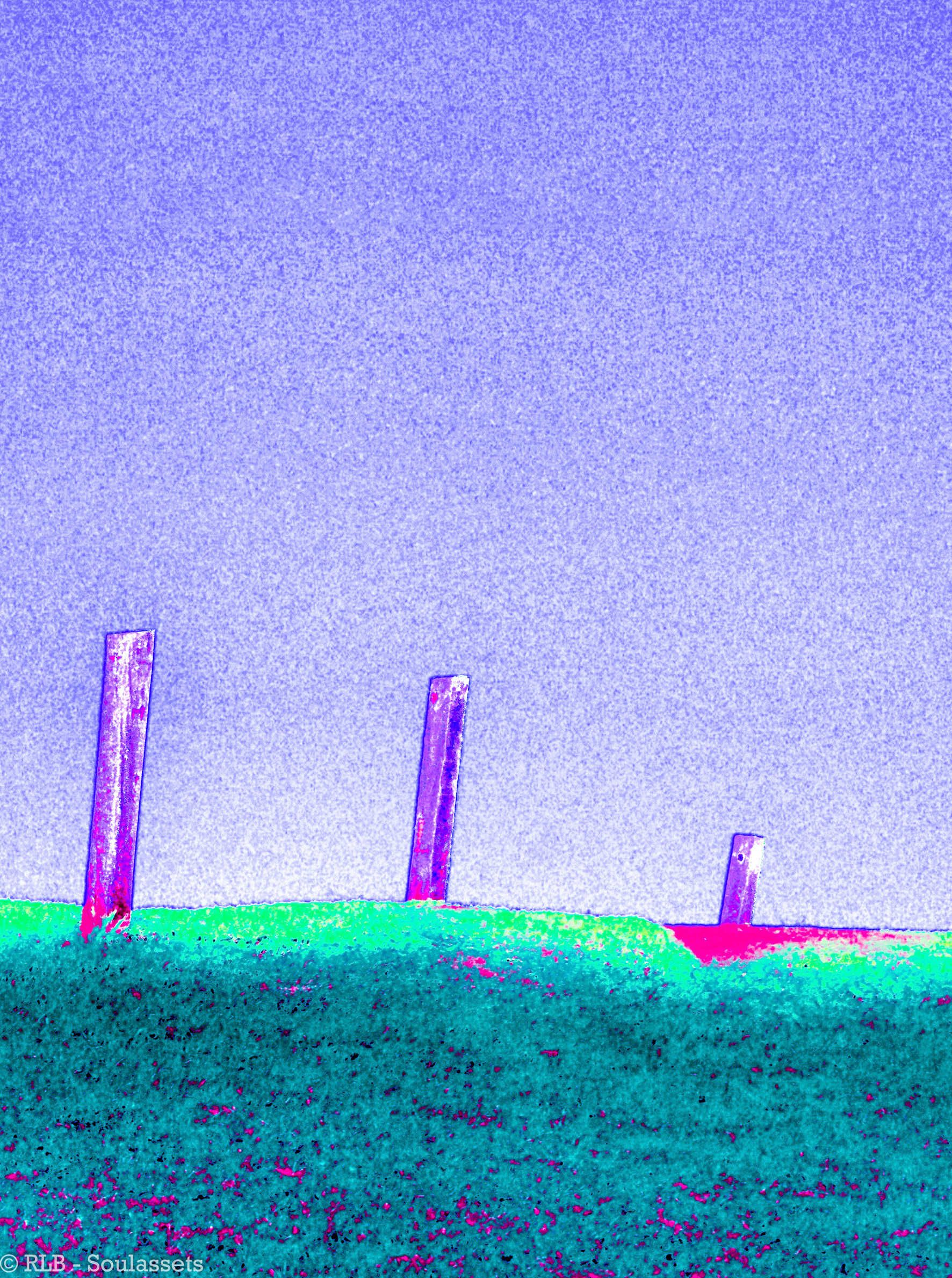 Twelve months ago, on a blue-sky day, a sea breeze swirled between my face and the camera eyepiece. In front of me was fresh cut grass and a steeply sloping hill with wooden posts – click and a digital image is captured. Scrolling through my images of Long Reef Point the next night I came across the image. I hadn't noticed how much lawn had been gouged away by the council mower at the top of the hill. The image was under exposed, but I was still drawn to it by the simplicity of the composition and those wooden posts. These posts seem to be marching up and over the hill towards my camera lens.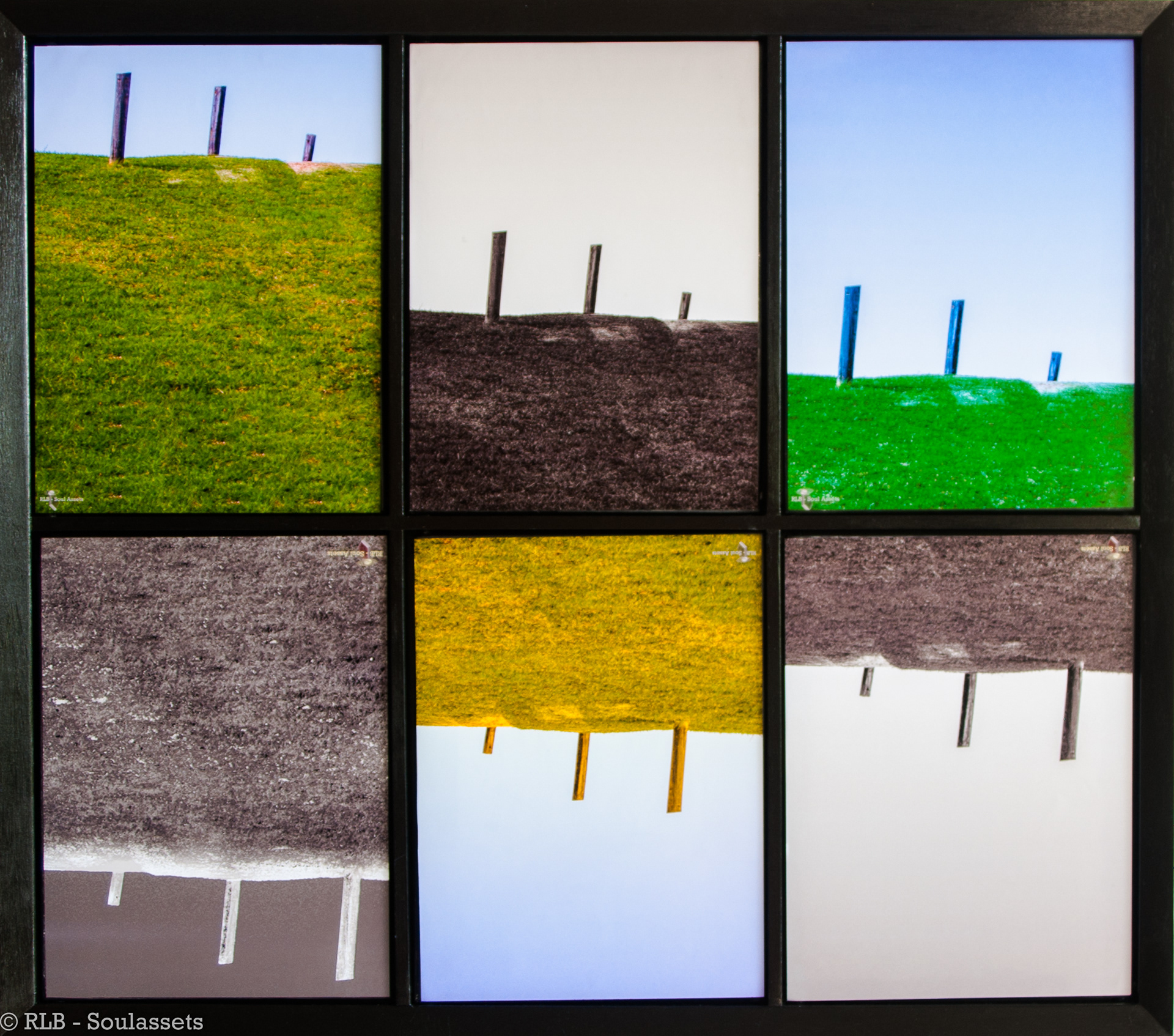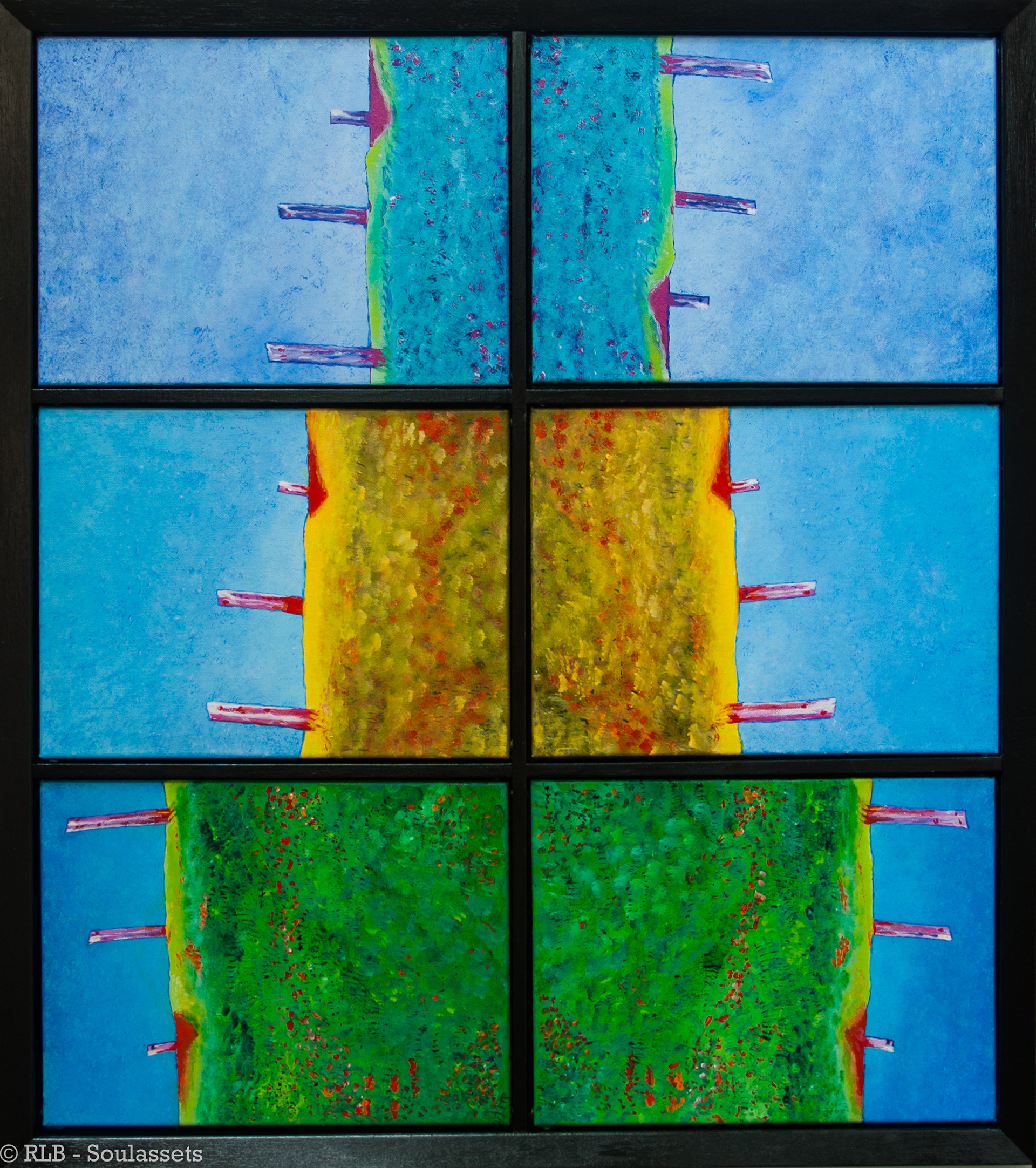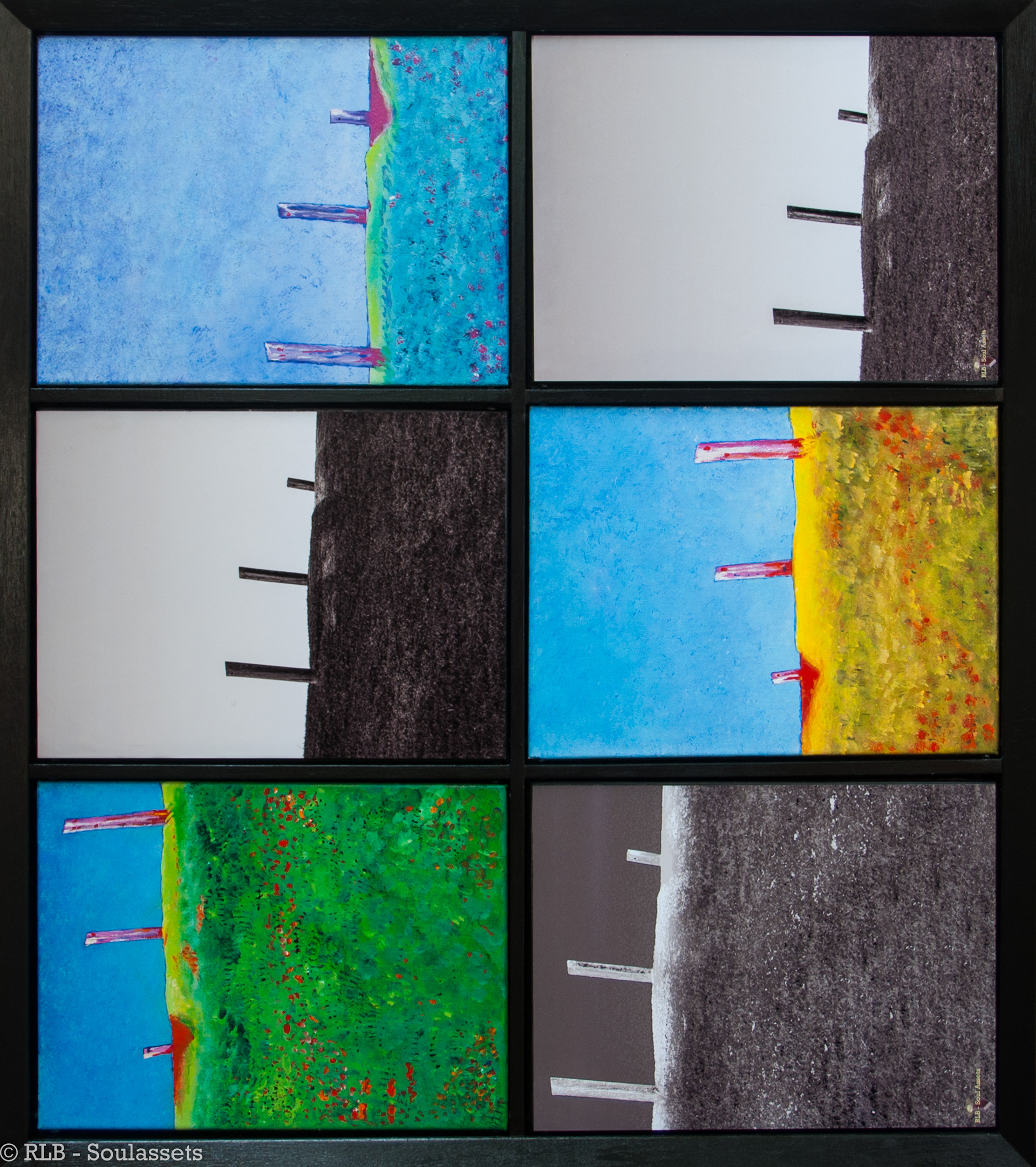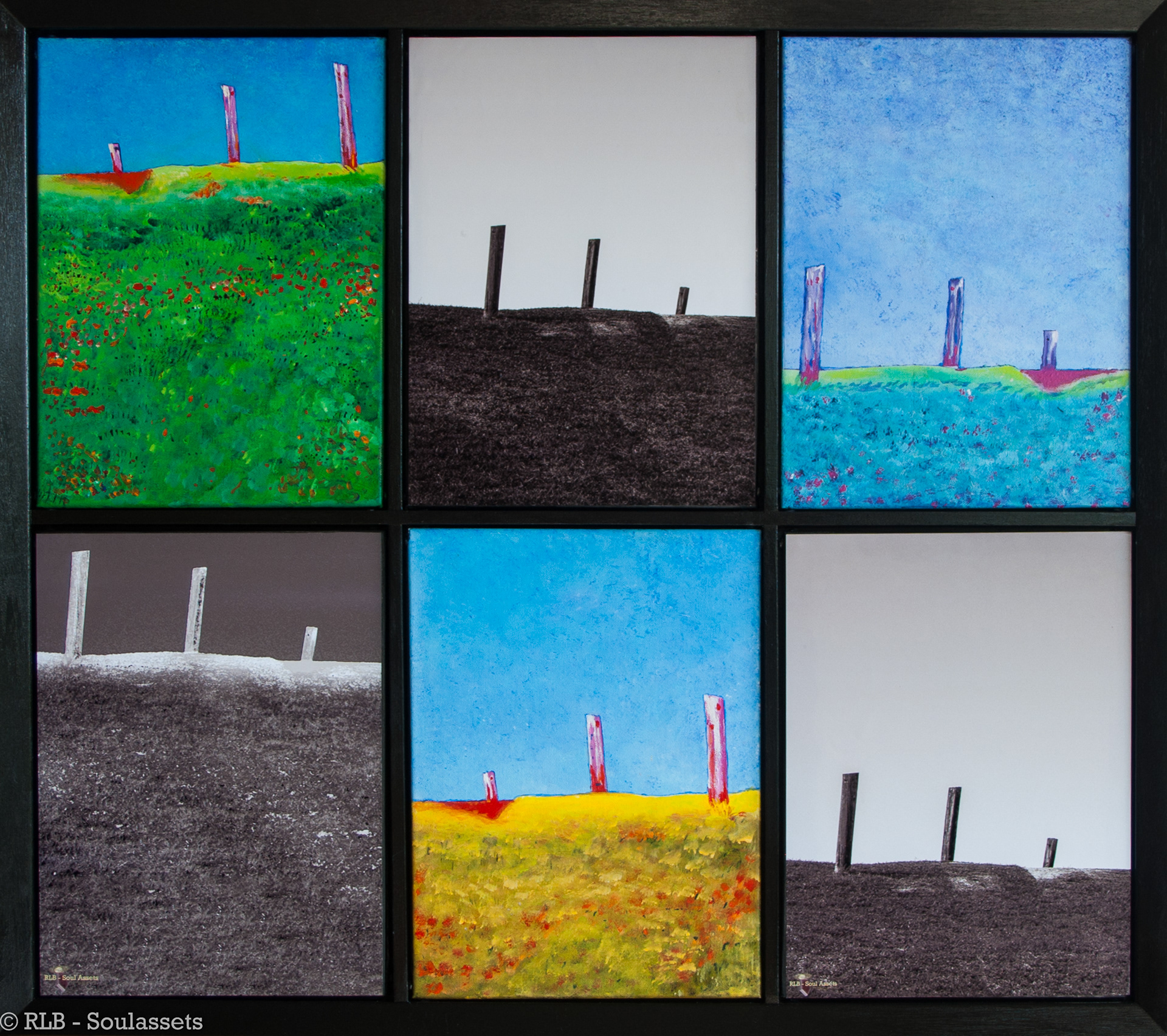 I experimented with the cropping the image and with placement of the horizon. I alternated the image between portrait and landscape and then I changed the colour profile with filters and saturation levels. I lost track of time and realised I placed myself in a creative dilemma with this one photo. Having spent hours experimenting I couldn't settle on one image so I filed the photo away.

Twelve months later I was painting and stumbled upon six blank canvases in the attic. I felt a draught from the attic stairs brush past my face and in my mind a vision of marching fence posts floated towards each canvass. I remember the creative dilemma the photo had caused, but thought why not turn the image into one with creative choices.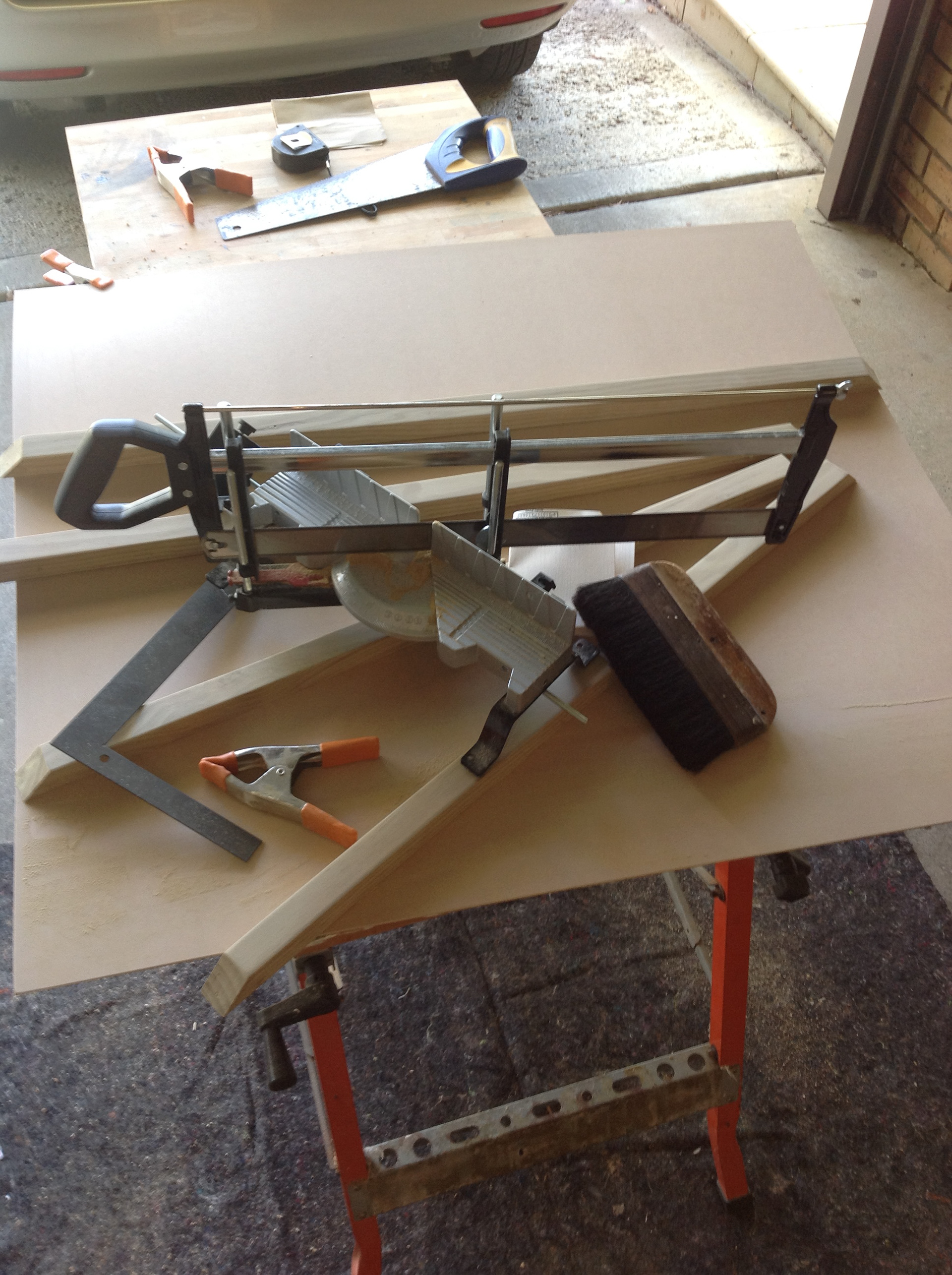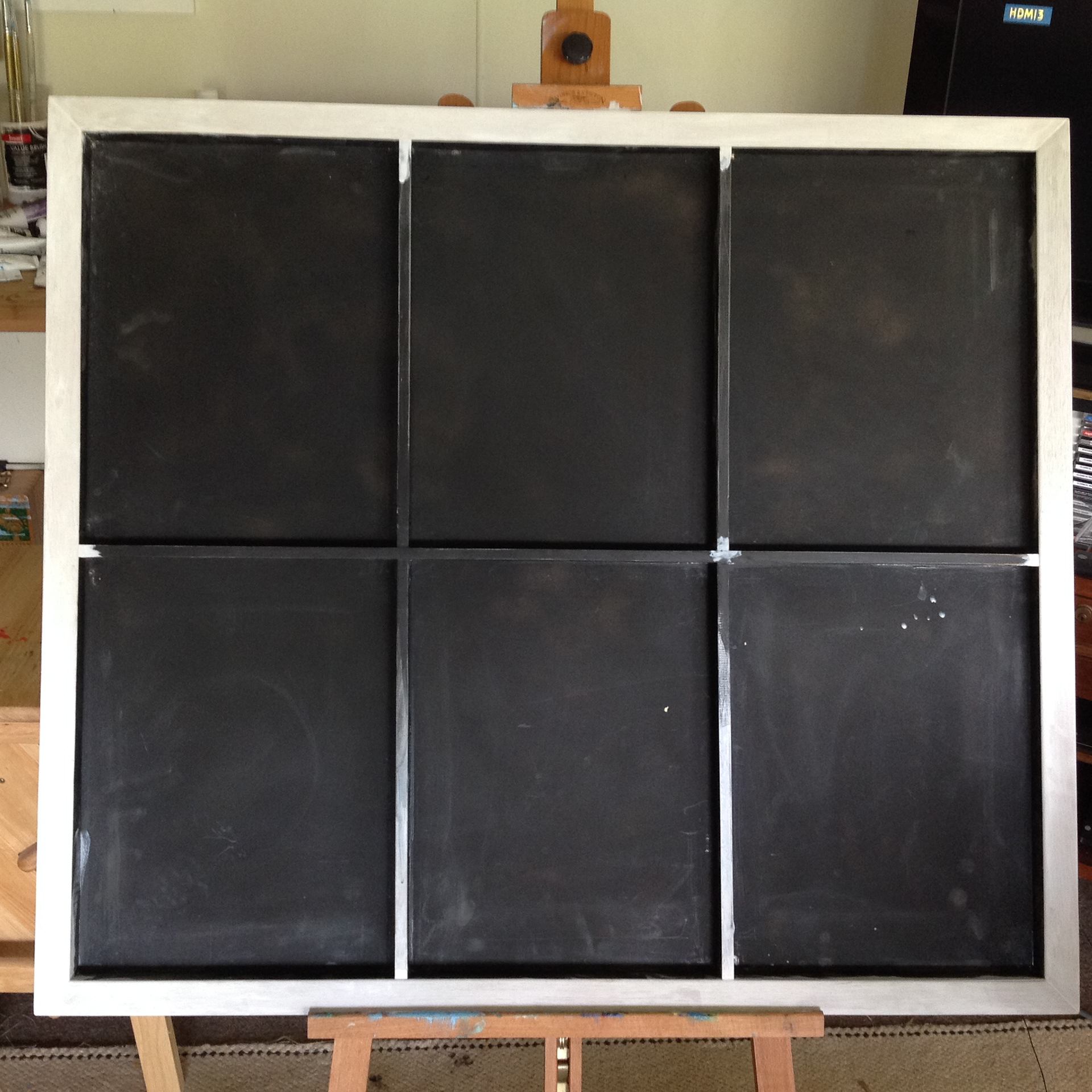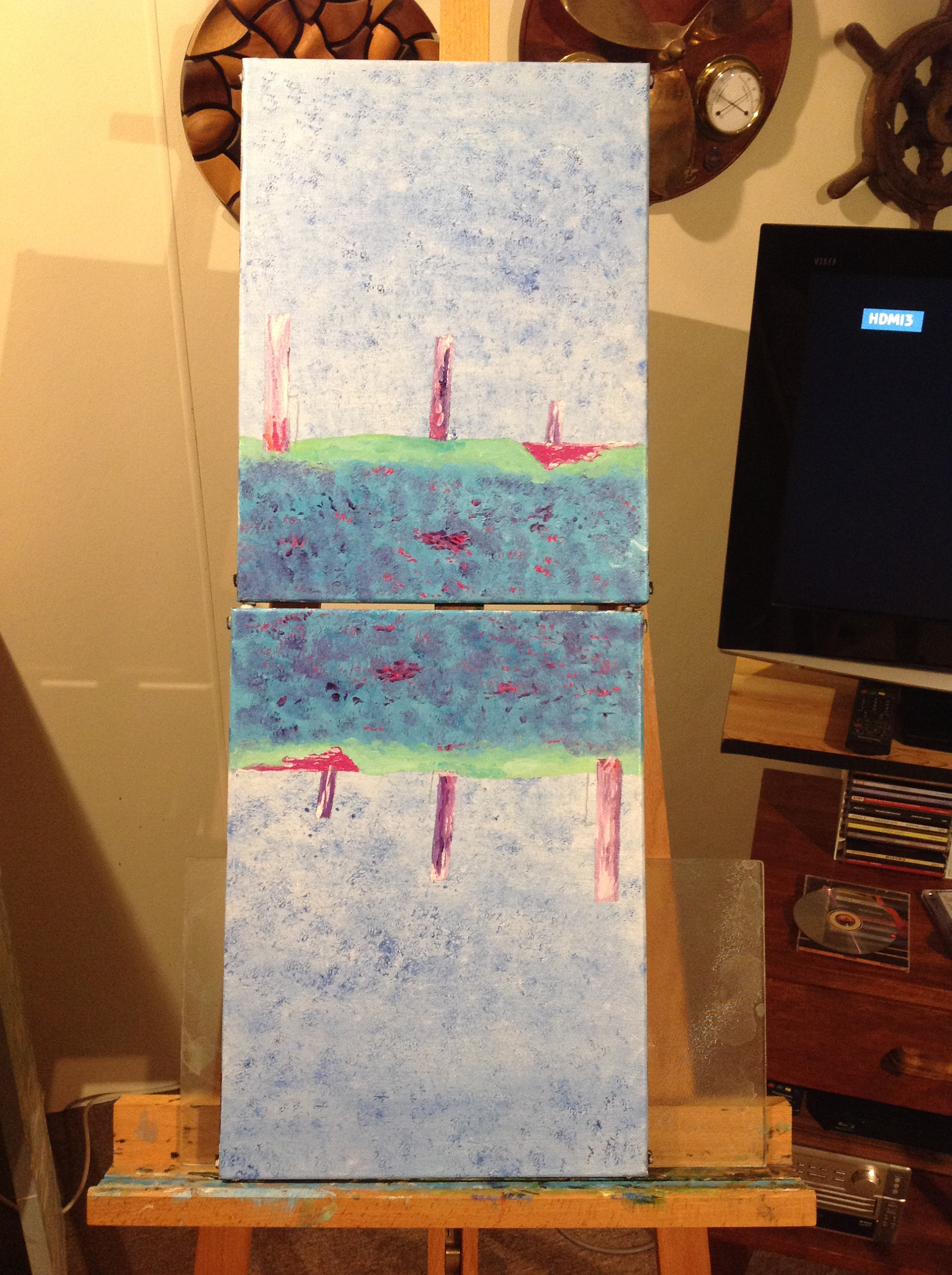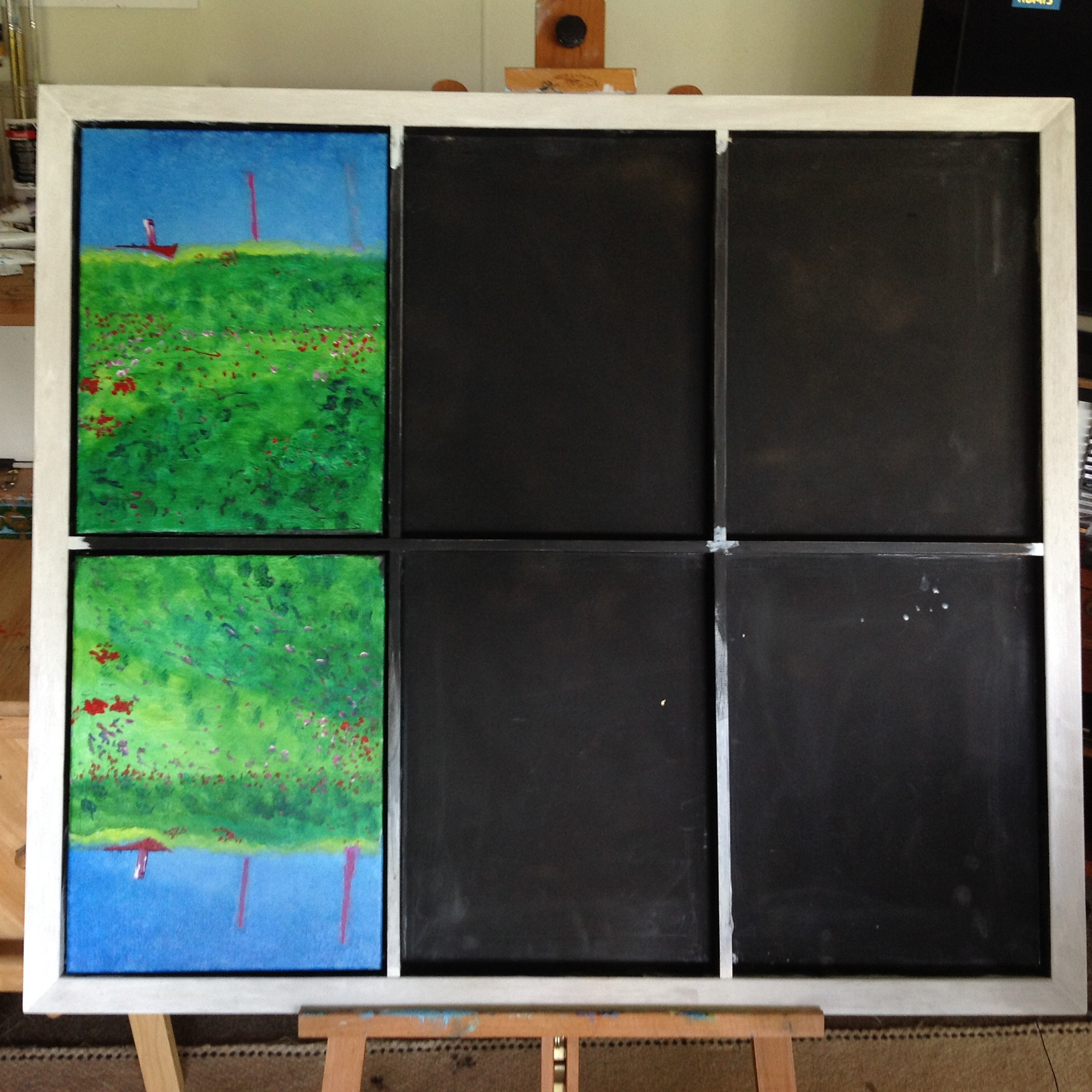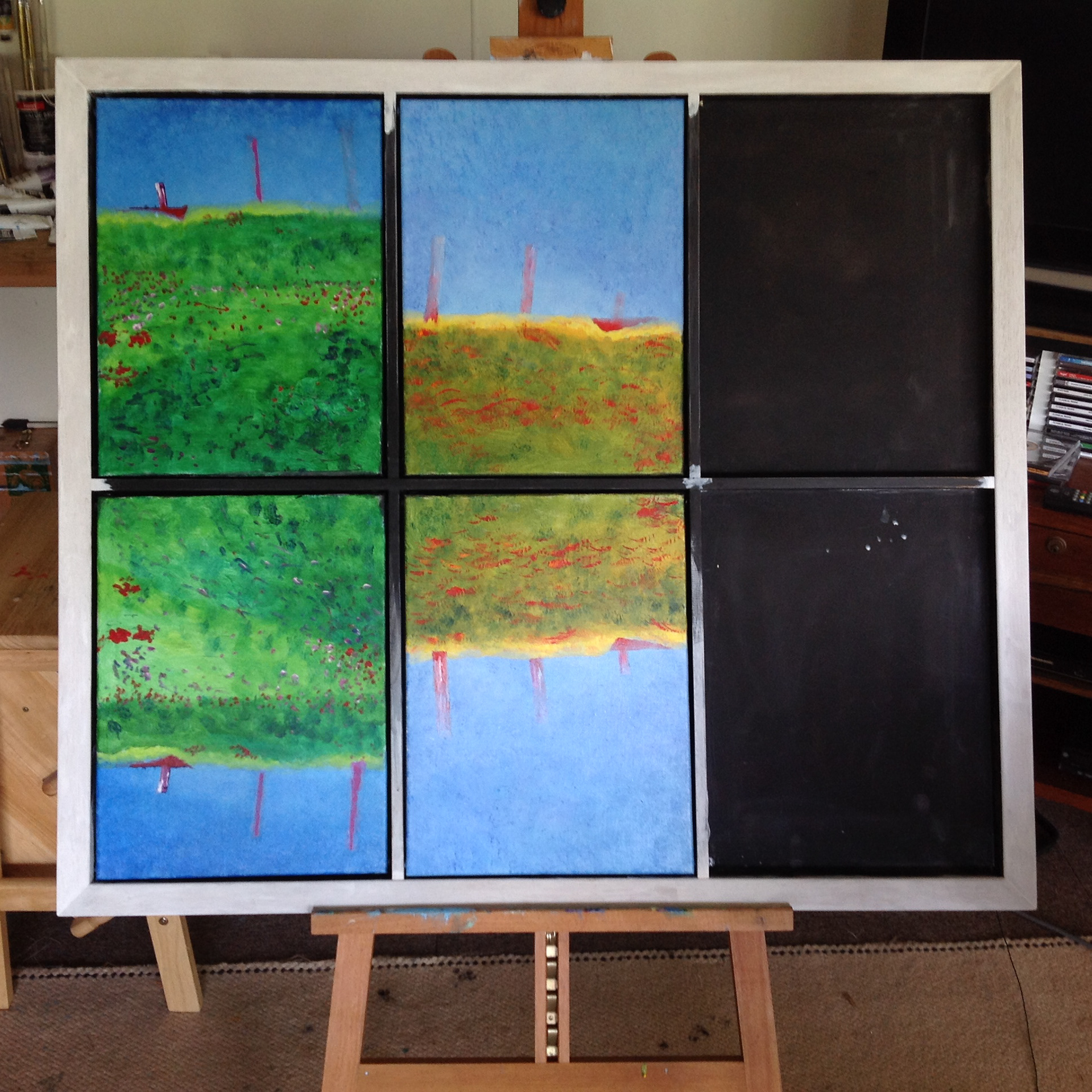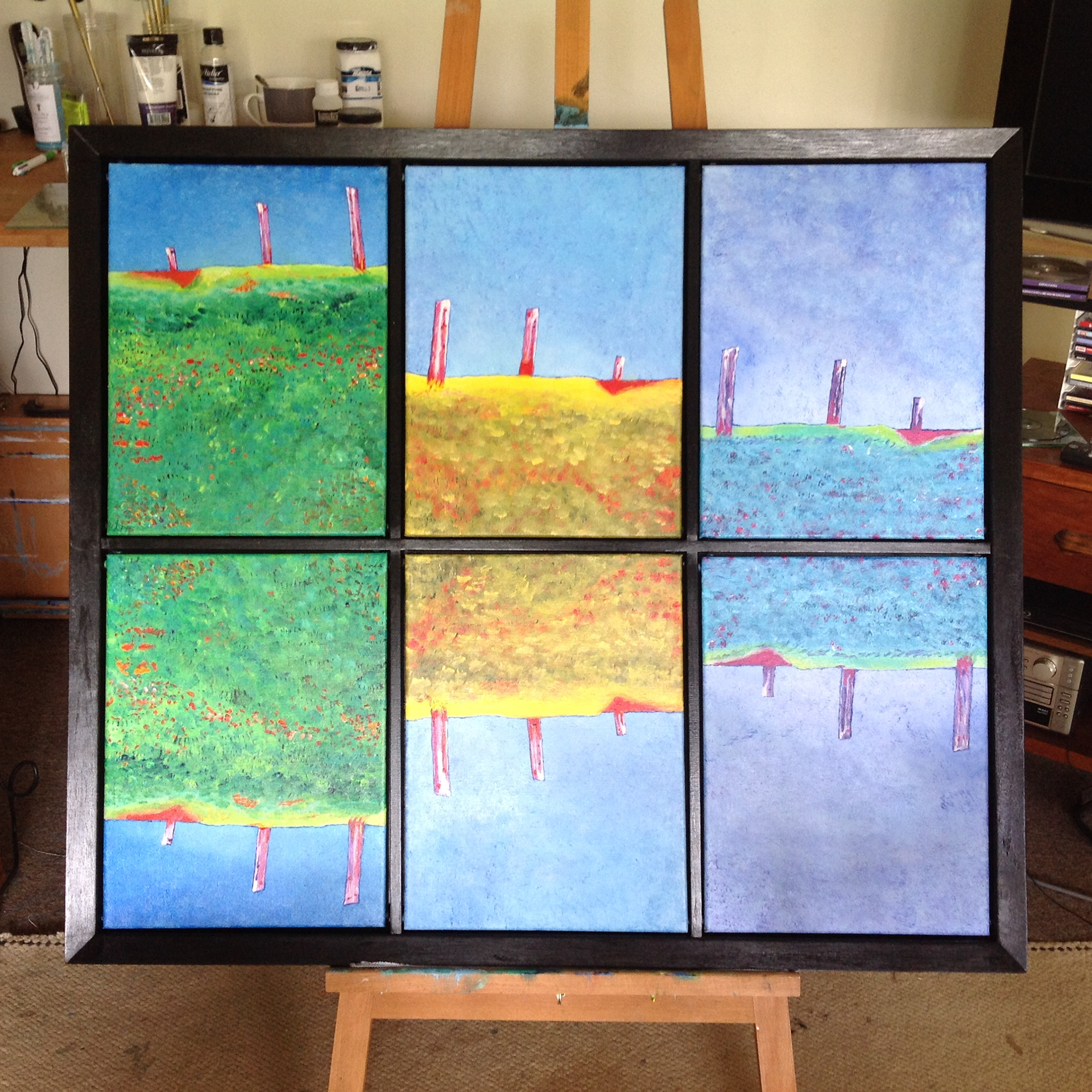 Creative Choice is an artwork where the hand-crafted frame forms an important part of the overall composition. The frame is painted and varnished in acrylic black mixed with deep aqua and has two hanging options of either portrait or landscape.