Yachting in Sydney and Hobart has been popular but in the 1980s it was a special time after winning the America's Cup in September 1983.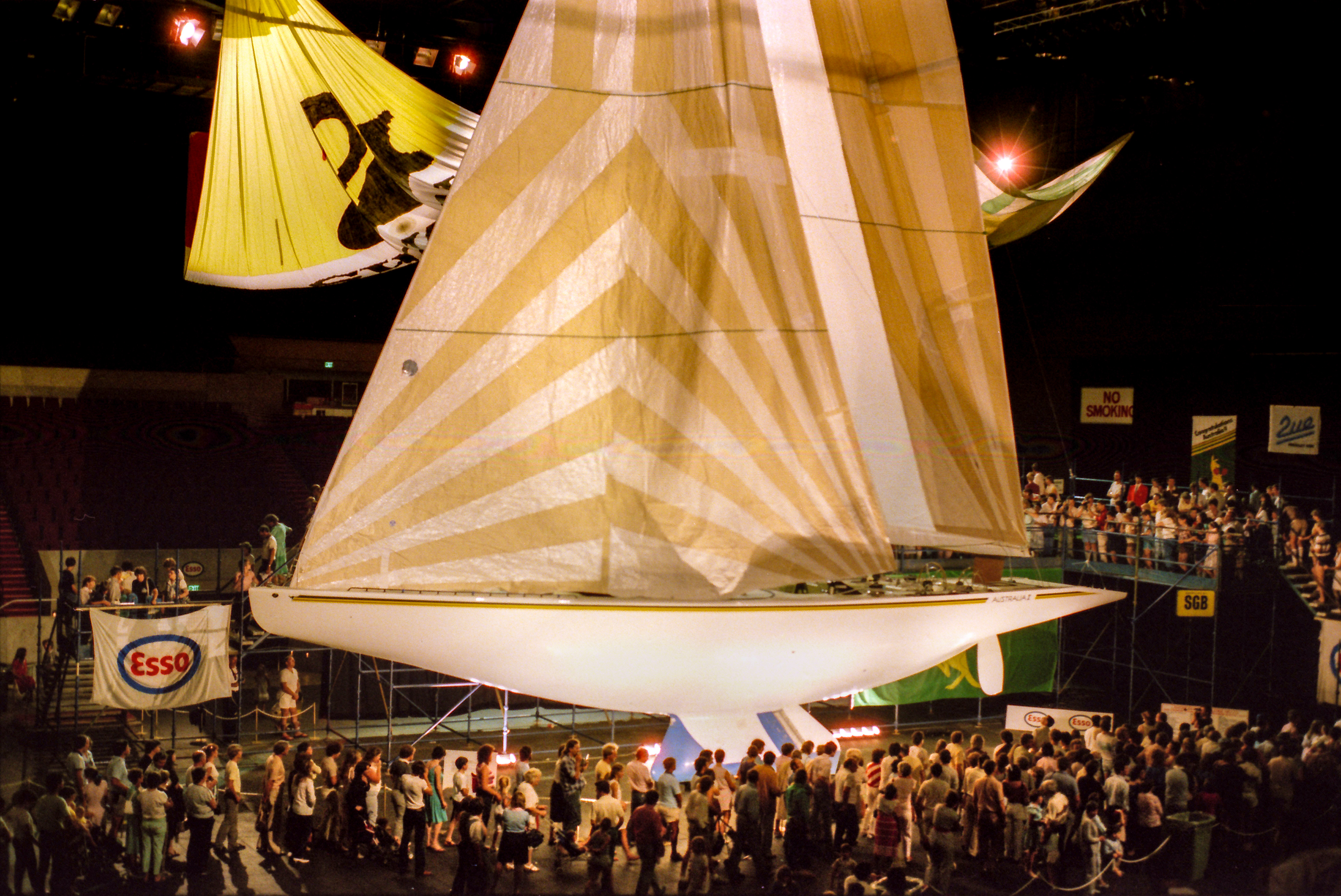 A few months after this victory Sydney hosted its annual Sydney to Hobart yacht race with record crowds watching the boats depart the harbour. I was one of those people, taking my camera and telephoto lens to watch from Balmoral.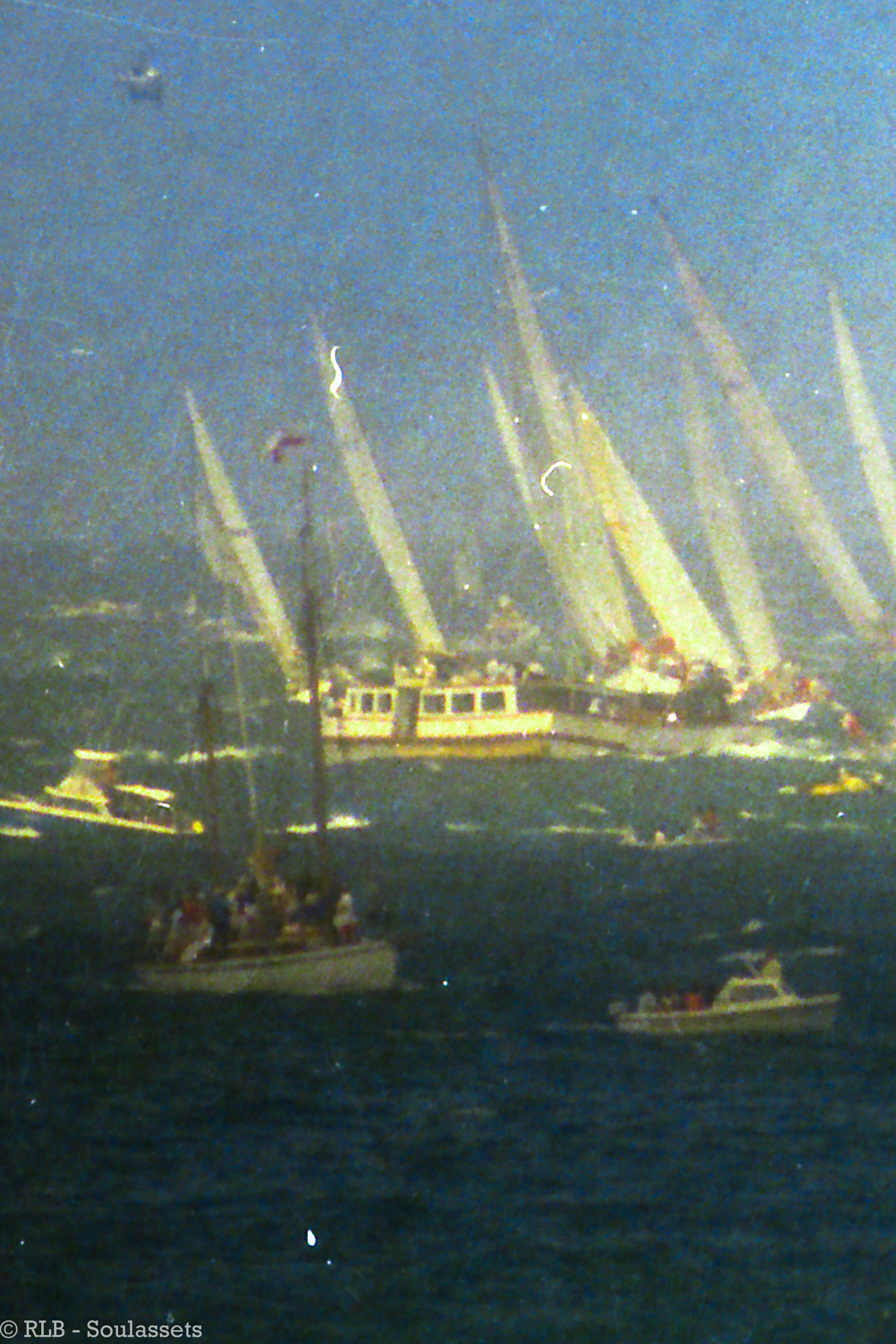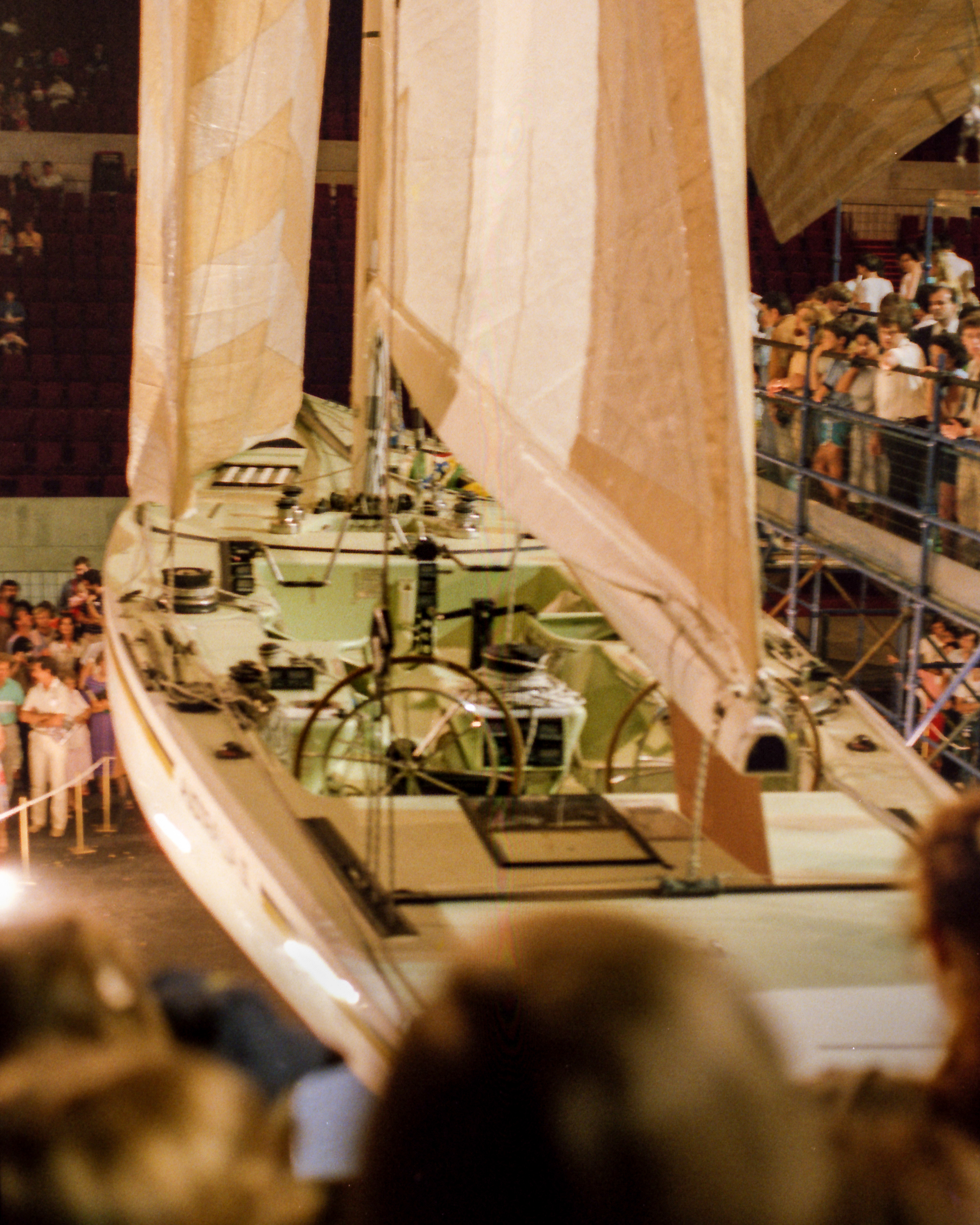 Years later I came across the scratched colour negatives with its hazy granny images. Time had allowed me to appreciate the character and feeling that was caught in these less than perfect images.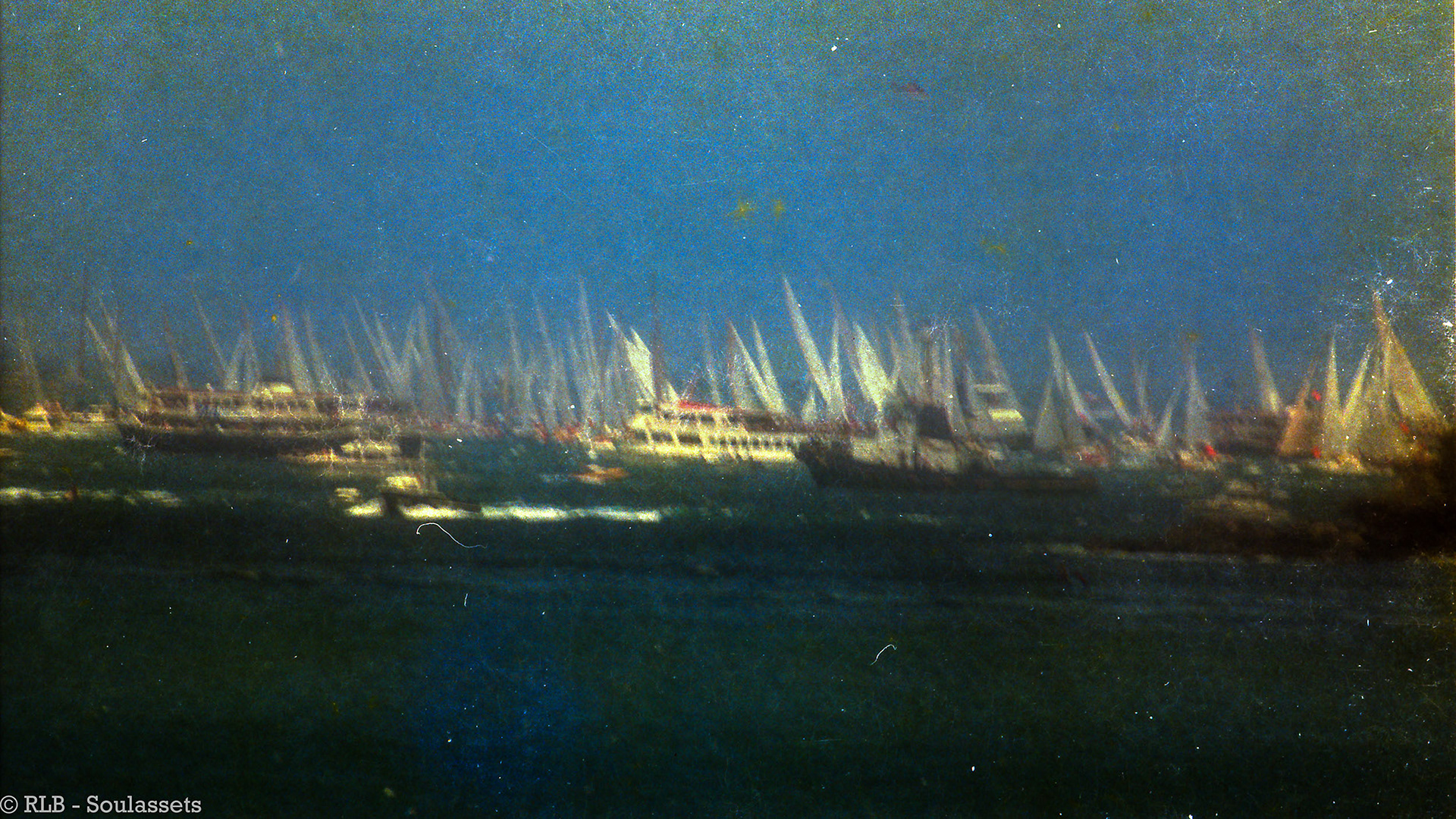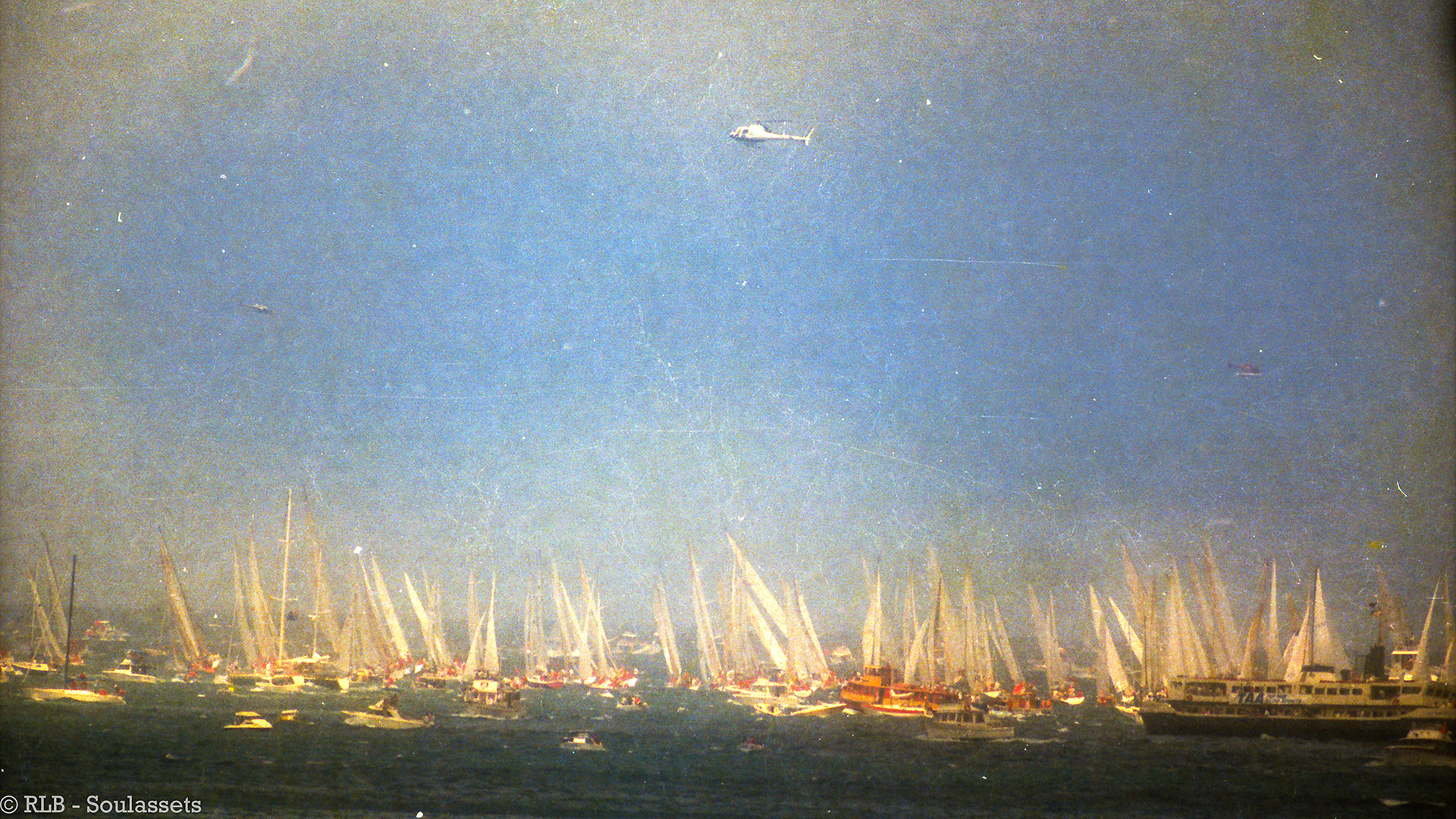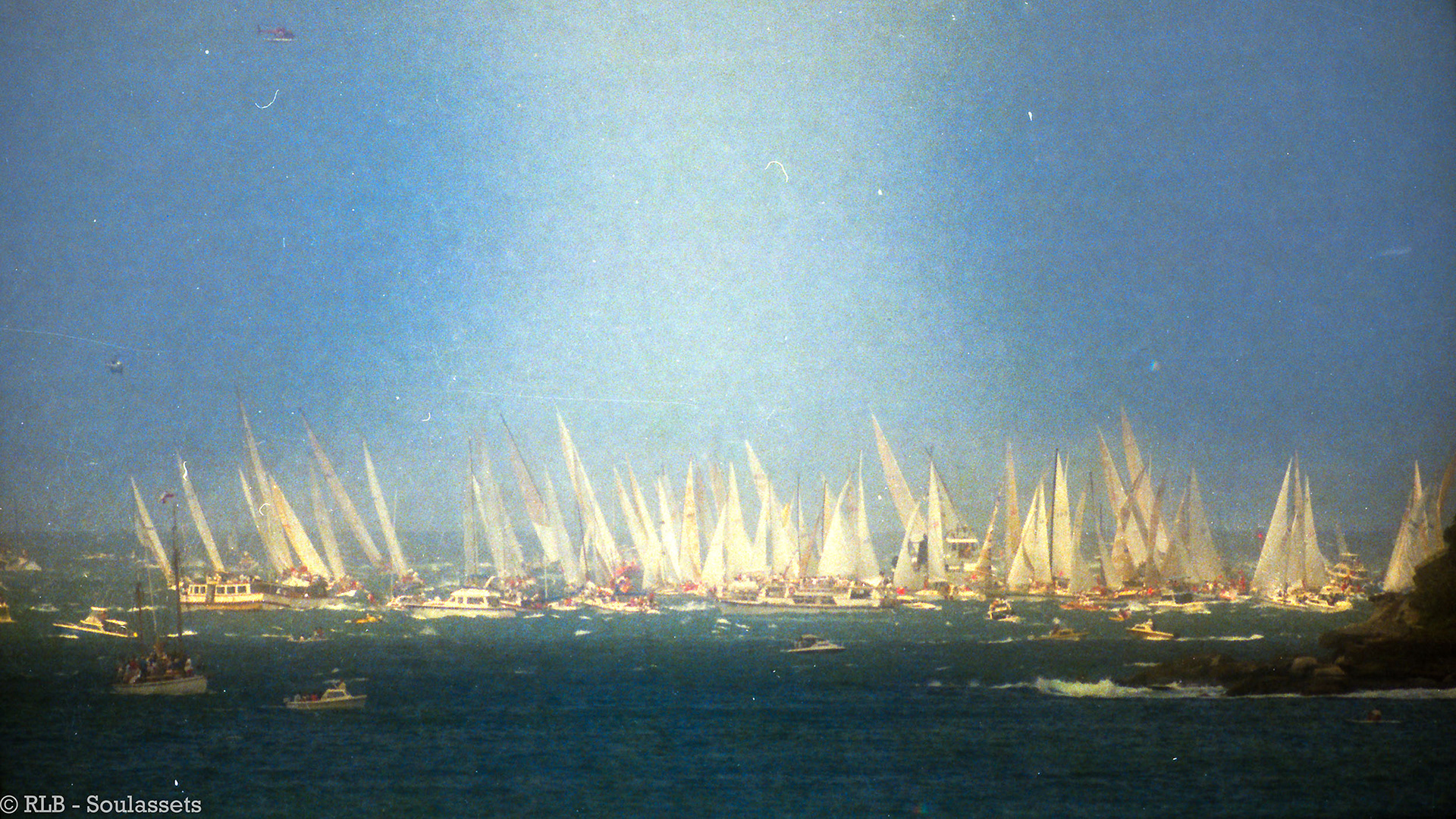 In painting this project, I blended two scenes from the photos and paid special attention to the shore line and ferry emerging from the Sydney sandstone. The Sydney sandstone represents to me the steadfastness of this ancient continent and has been sculptured into the painting using acrylic paint and molding clay.

The ferry, Lady Northcott, is emerging from sandstone and represents the slower changing nature of transport shipping around the world. I have paid special attention to representing the colour of the ferry in 1980s blue and white with the banner advertising Trans Australia Airways on the side. TAA was cease operations and merge with Qantas in 1992. The smaller vessels and racing yachts represent the faster pace of life; in keeping with a race that ends on a New Year. As a result, doing this project has given me a chance to reflect on the passing of time and the beauty of wind and sail.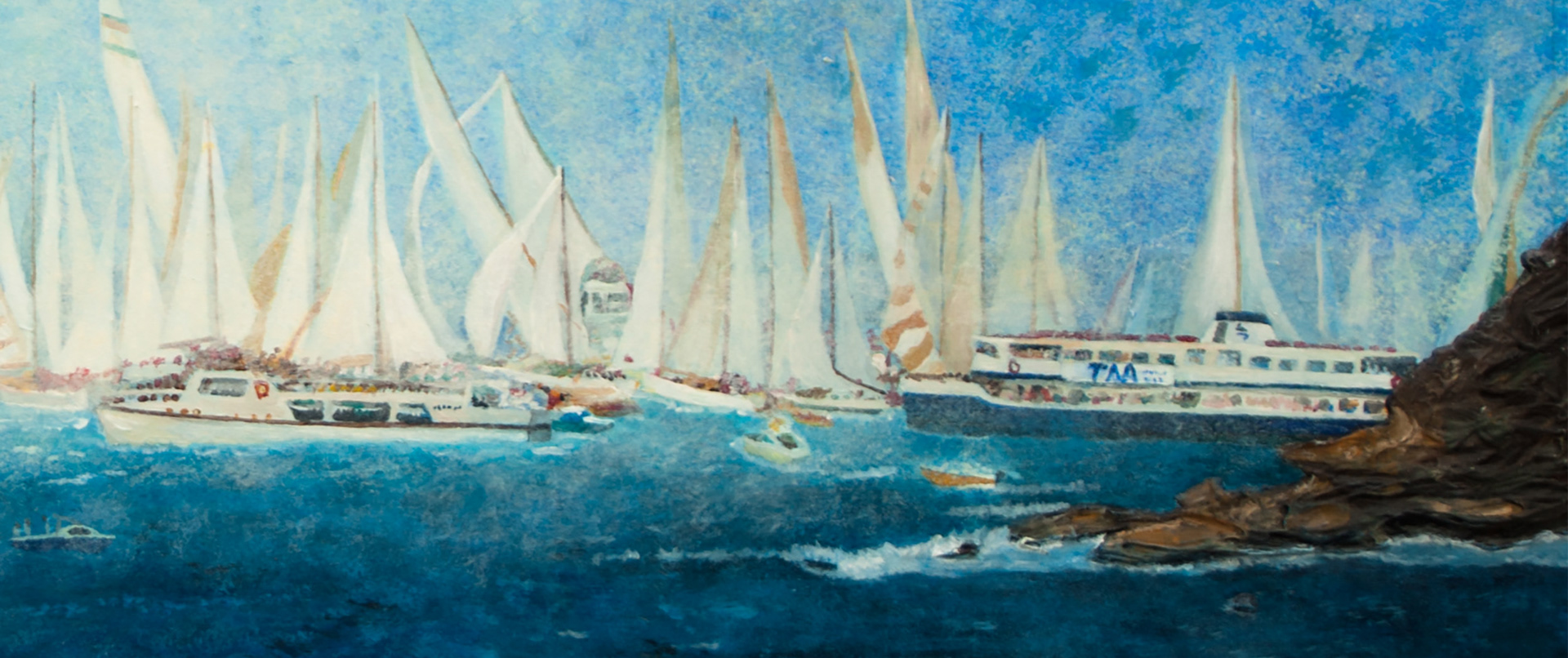 The Sydney to Hobart race is significant for time because it usually ends on News Year Day, signifying the start of a new year. The race itself commenced on boxing day in 1945 and WW2 ended in September 1945. The same month Australia was to win the America's Cup many years later. I can only imagine the feeling on the harbour during that first Christmas when the world was at peace and the little yachts left Sydney.