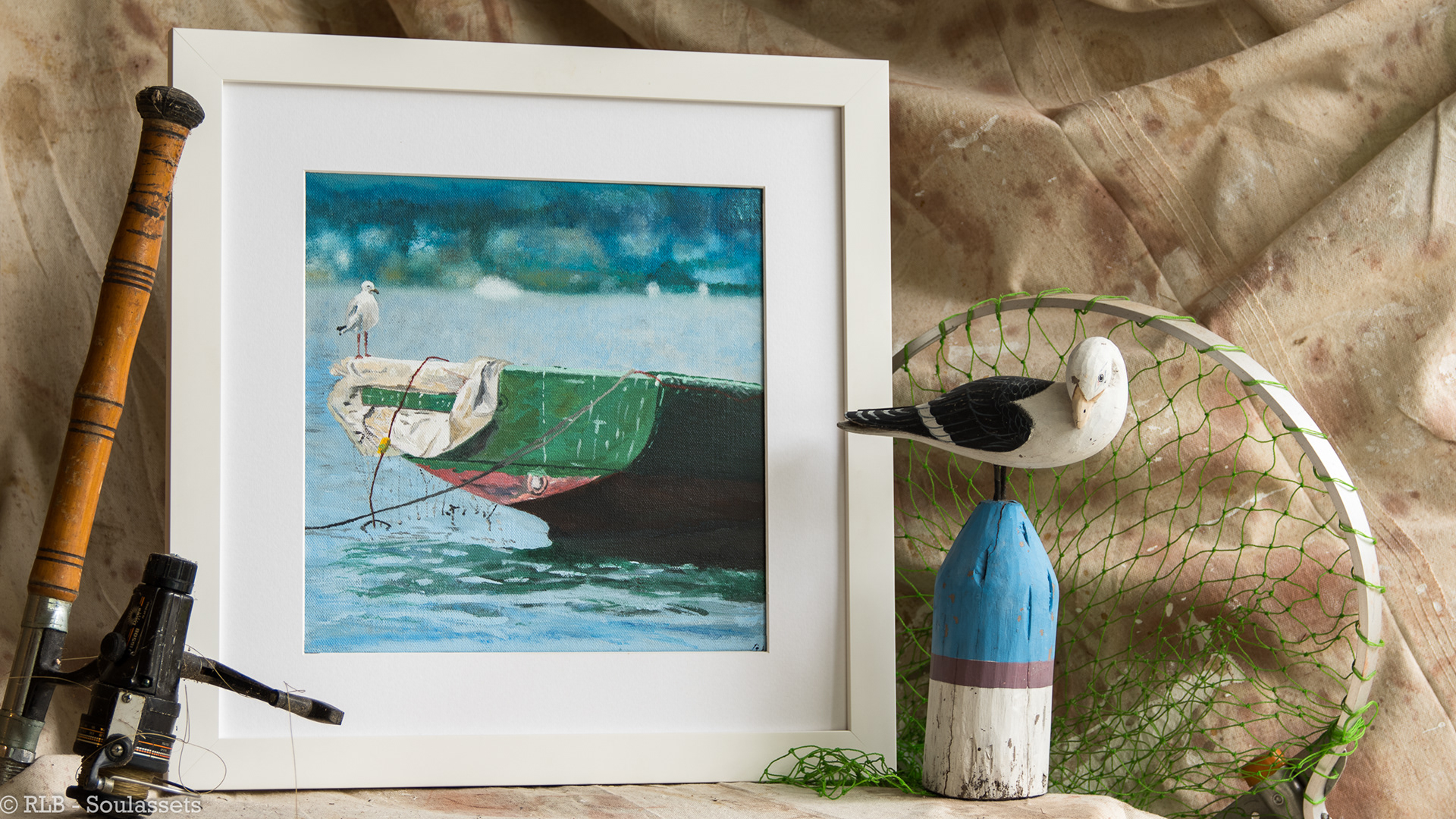 C
anvas is such a great fabric to paint, not to paint on, but as a subject. Imagine how much this material has brought to further humanities existence. After all it's been responsible for discovering new worlds, establishing trade and commerce, protecting us from the elements and has been pushing great sailing ships around the earth for thousands of years.
I

love the way canvas can trap light and shade, and the way it folds and reacts to the elements.  In this painting titled: Caught On Canvas, I was drawn to the original photo I'd taken because of the graceful shape of the stern in this row boat. Also I love water and boating, and I needed to add this artwork to my nautical list of projects.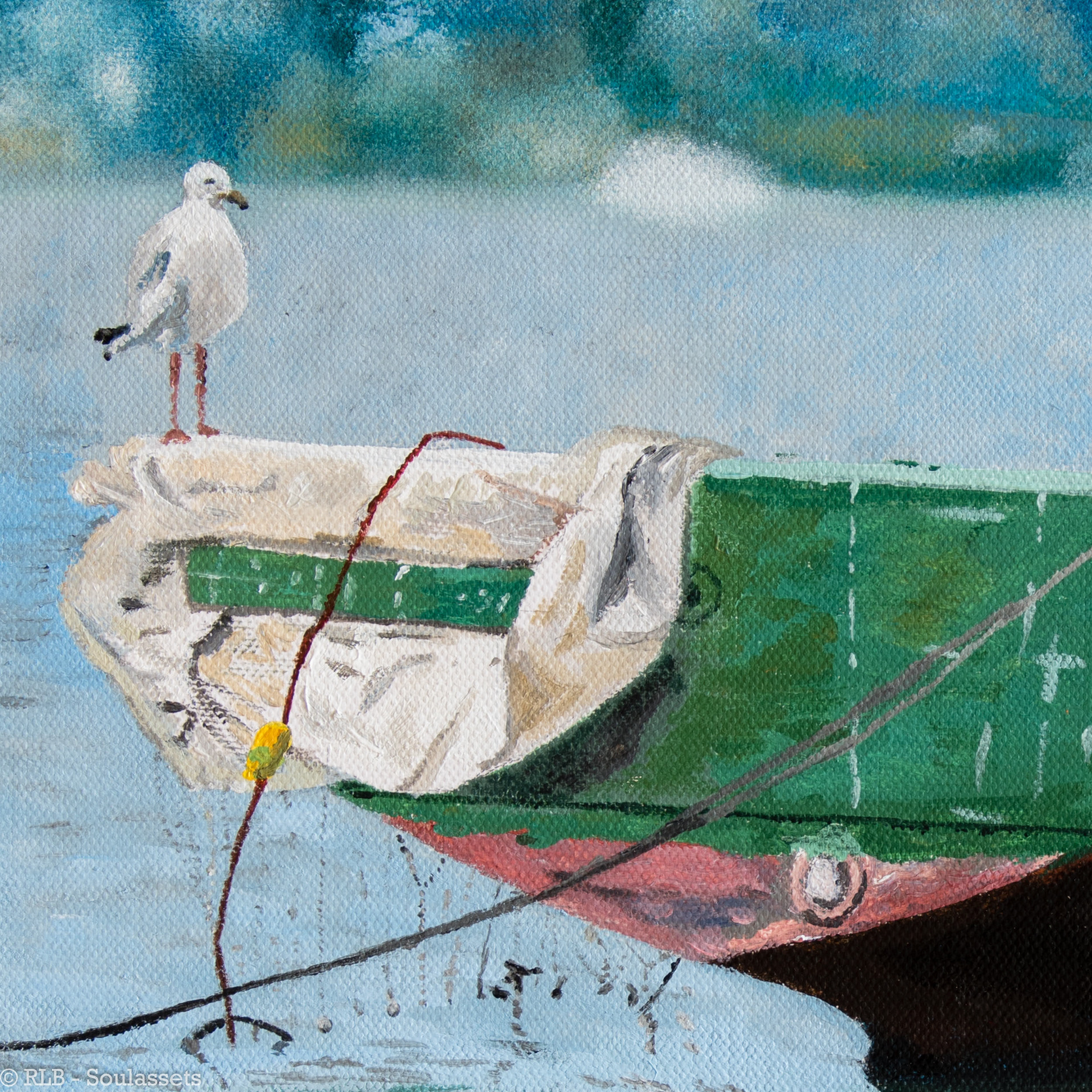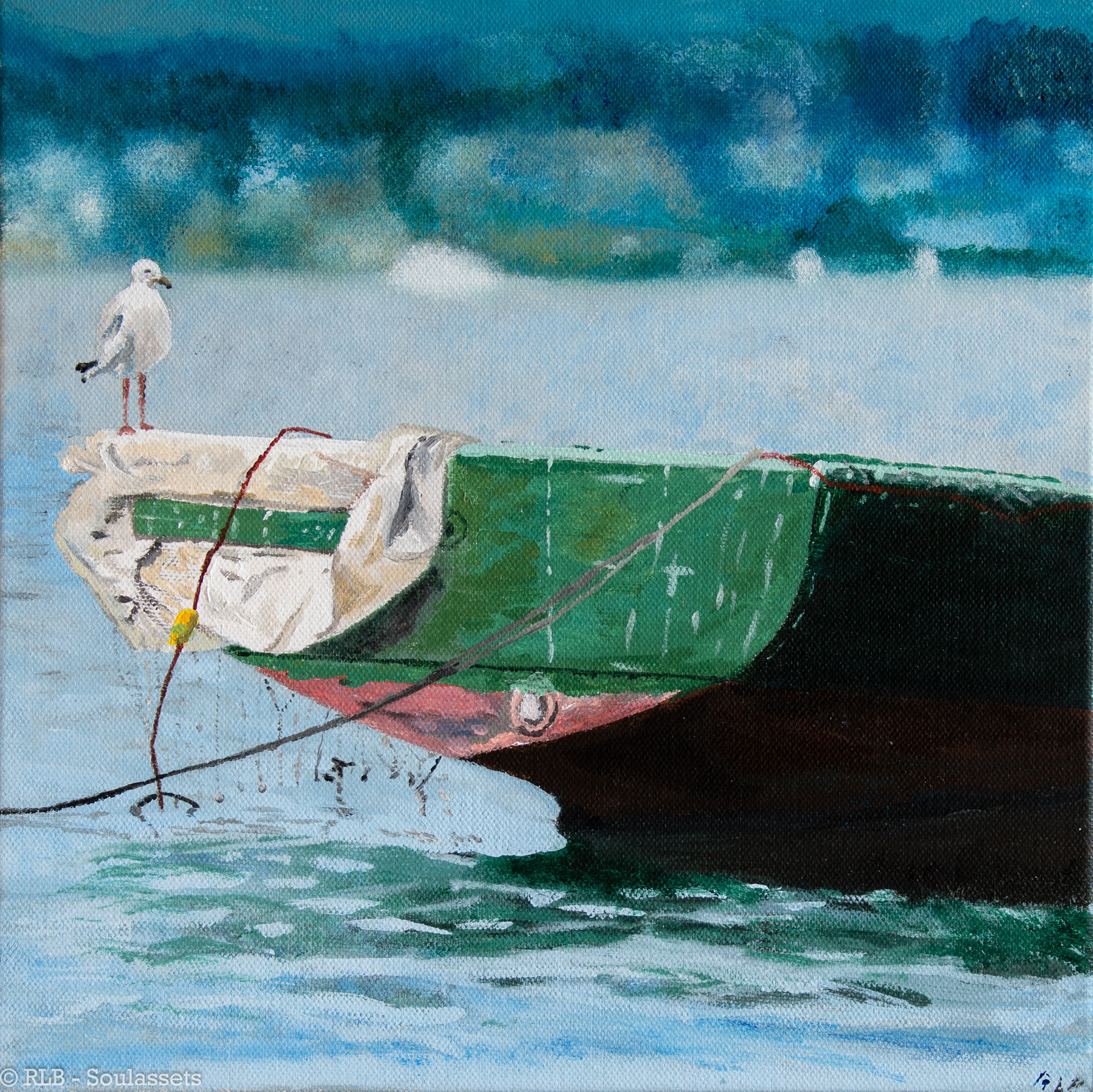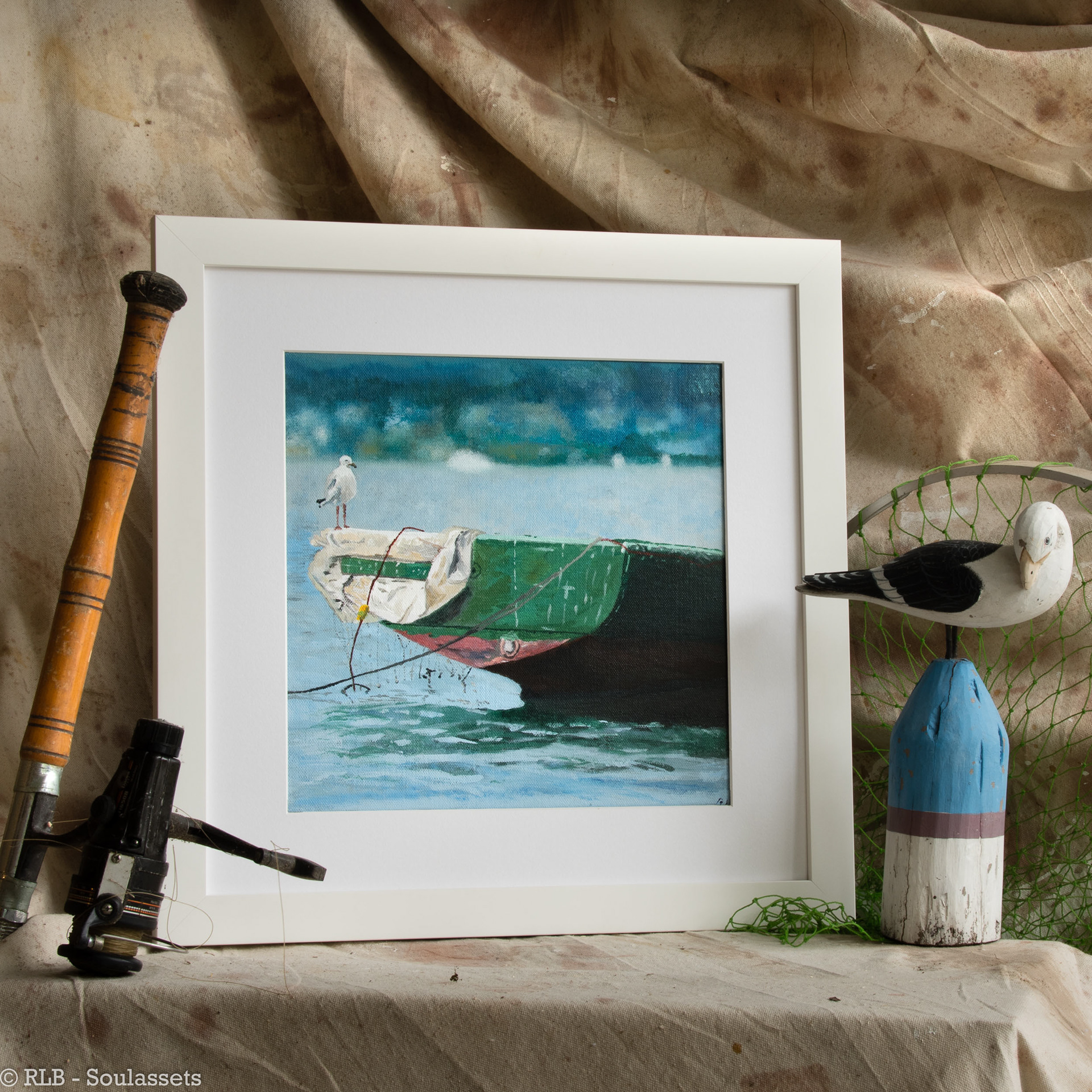 I

t

wasn't till I'd finished the painting that I realised how much pleasure the task of painting the seagull resting on the canvas had given me.  From this artwork I started to see canvas material in a different way. I can understand why so many artists love to capture their hearts on canvas for others to see. Ironically, I prefer working on hardboard to paint on, however I still admire the richness of canvas as a fabric to paint.